Turtle Swim Shorts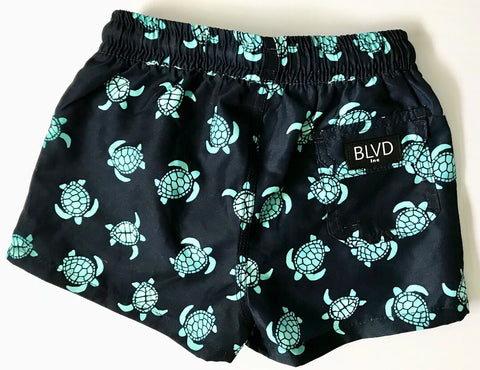 With every purchase of our turtle swim shorts you will receive an adjustable turtle bracelet. A Portion of the proceeds from the sale will go towards helping keep our oceans cleaner and safer for marine life.
Our custom print swim shorts are made with a quick drying soft peach polyester fabric. With two front pockets and one square Velcro pocket on the back with our rubber logo patch, these shorts are as cute as they get. The elastic band is accompanied with a functioning drawstring so you can secure the shorts for those tiny waists. The shorts come with a mesh polyester lining insert. 
The style is between a Euro short and a board short with a mid thigh length. High fashion style that is comfortable and fun.
The shorts fit true to age. If your child is fitting in apparel that is above their age range you can go up in size to allow longer wear as they grow. If you are looking for that mid thigh length we recommend sticking to their age range for the shorts. Example age 2 can wear the 1-2 year size for the current year or can wear 3-4 year size to last this summer season and the next.
---
More from this collection
Sale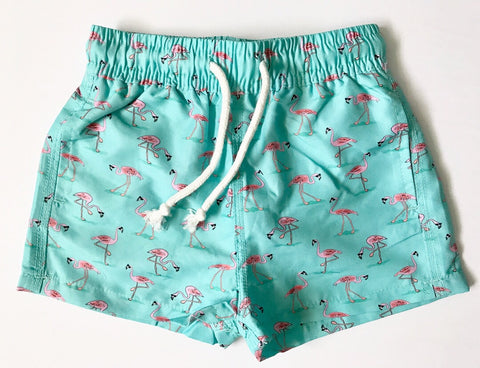 Regular price $37.99 from $15
Sale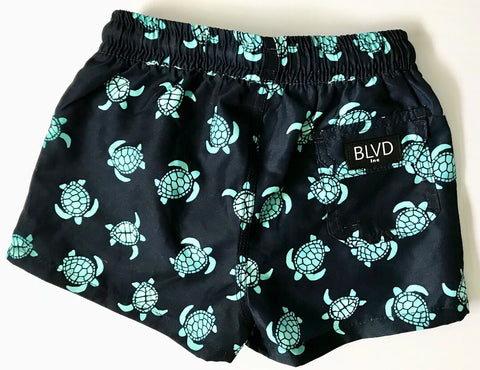 Regular price $37.99 Sale price $25