Leather Brim Snapback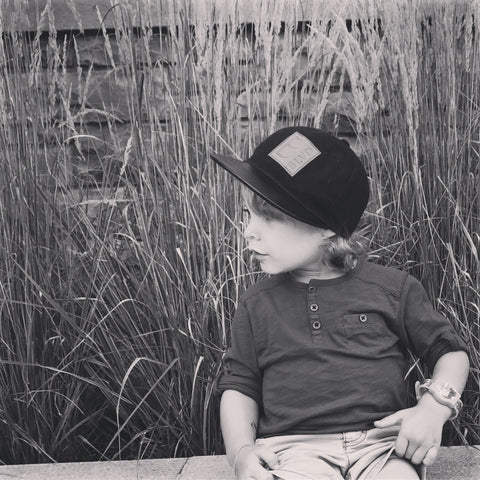 Our Leather Brim Snapback is so stylish and a perfect unisex accessory for any outfit during all seasons. 
The black leather Brim is paired perfectly with the brown leather logo patch. 
These snapbacks are so comfortable and are 100% cotton  
Our BLVD Inc. Signature logo is embroidered on the back. 
We offer three sizes:
Toddler 52 cm (approximate age 1 to 4 years)
Kids 54 cm (approximate age 4 years to preteen)
Adults 58.5 cm (teens and adults)
---
More from this collection
Sale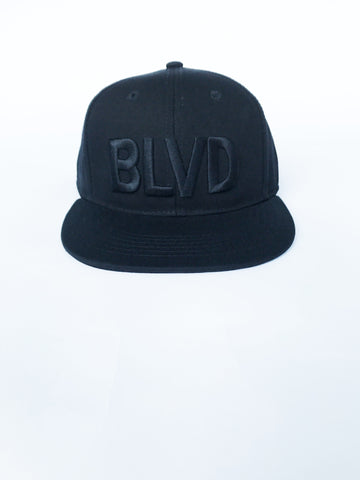 Regular price $32.99 from $15
Sale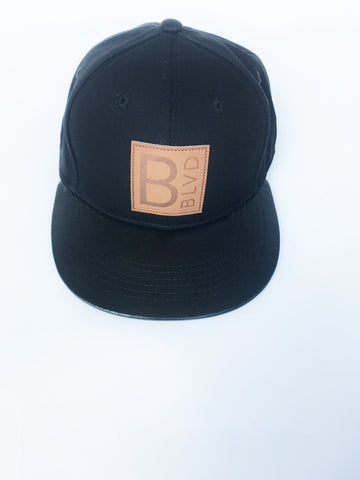 Regular price $34.99 Sale price $15