All Black BLVD Baby Fitted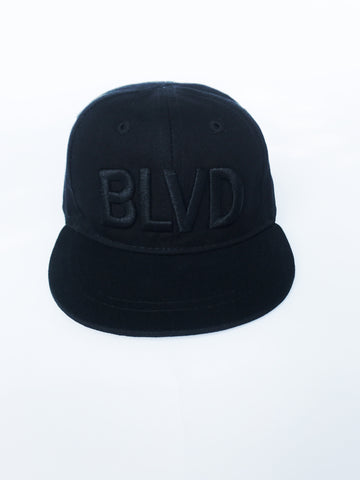 Original Infant/Baby fitted hat with all Black BLVD embroidery.
Available all BLACK or PINK under the visor.
 Made of 100% cotton so it is breathable, light and has room to stretch a bit.  
These hats were designed with babies in mind and accommodate style and comfort together. We know babies so young will spend most of their time with their heads supported on a solid surface.
The sweatband on the inner seam of the hat is as soft as possible, we've made sure that any tags are flush with the seam and we've also ensured that the patch work on the back of the hat is as soft and flat as possible for extra comfort.
These hats allow your new baby to be fashionable while being protected from the sun. A great accessory for relaxed comfort wear or for dressy/casual occasions. 
Quality is extremely important to us and having the best for your baby is what matters most. 
To ensure you are ordering the size that best suits your baby, it is best to measure their head circumference before selecting the size you wish to order. 
As with all accessories, babies should not be left unattended and should not wear baseball hats for extended periods of time. Be aware if the visor seems tight fitting on your babies' head and you've stretched the hat as wide as the cotton will allow, your baby has most likely outgrown the hat and needs the next size up.
These hats are made of 100% cotton and should be hand washed or spot cleaned only.